About us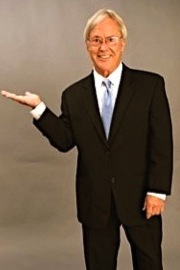 Ben Adkins & Associates Consulting was founded in 1985 to provide quality training, speaking, consulting and coaching services to corporate, government and  non-profit organizations as well as well as educational institutions and associations.
Ben Adkins is the Conflict Guy.
He is a conflict resolution specialist who can show you how to eliminate destructive conflict in your organization. He has been successful in facilitating resolution with both individual conflicts and team conflicts.
Ben can come into your organization and meet with the parties in conflict and help them resolve their differences too – even if the conflict is deep-seated, long term, and the obstacles to resolution seem impossible!
Better yet – we can train your people to resolve conflicts themselves, so that in the future they have the tools they need to work out the differences that evolve into conflict.
Since 1985, Ben has personally presented more than 3,200 seminars, workshops, training programs, keynotes and management retreats throughout North America, parts of Europe and Africa. With Ben you get experience and professionalism. You also get a positive transfer of skills to the job. In other words, you get the results you want. Ben uses the principle of laugh and learn in his presentations. It is not only fun to have fun while learning; it's beneficial to the process.
Ben is an adjunct faculty member of the National College of District Attorneys, for whom he lectures on workplace conflict resolution, leadership, and employee development. He received NCDA's prestigious Lecturer of Merit Certificate and the Distinguished Faculty award in 2006. He now provides speaking, training, coaching and consulting services to organizations in the public and private sector in the areas of conflict management, leadership development, and productivity. Ben is a professional member of the National Speakers Association and a member of the American Society of Training and Development (ASTD). In 1990 he served on the board of Tarrant County ASTD.

In addition to being a trainer, consultant and keynote speaker, Ben is an experienced mediator and conflict resolution specialist. He is a certified master trainer, coach and consultant with Mediation Training Institute International, and has facilitated the resolution of dozens of workplace conflicts in government and private sector organizations. Additionally, and more importantly, he teaches employees how to resolve their own conflicts and helps organizations strategically manage workplace conflict. Ben is a board member and first vice-president of Tarrant County Association of Mediators.
Ben is the author of training programs, articles and publications. His articles appear in The Physician Manager, Texas-New Mexico Power Company Communicator, NCDA Journal, and other company and association publications. He is a weekly columnist in the Fort Worth Business Press and publishes a monthly Productivity Tips e-newsletter. He contributed to Power Tools for Executives and his next book is Two Minute Tips for Increased Effectiveness.
Ben and a select group of more than 40 trainers, speakers, arbitrators, mediators and coaches are committed to providing the highest quality service at a competitive price.
Contact us for a free consultation to determine which services best fit your needs.